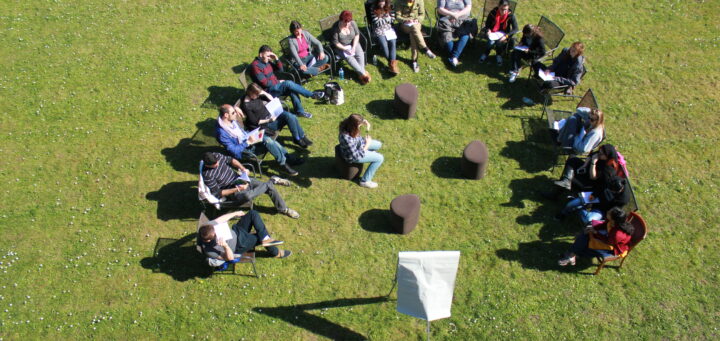 23 June 2015, Comments:
0
Authentic Leadership
Date/Location
Sabaudia (Italy), 23. – 27. September  2019 (in English)
Sabaudia (Italy), 21 – 25.  September 2020 (in English)

Do you think you act in an authentic way? Do you think you behave according to your own strengths, values and convictions?  – At this training we invite you to go through a personal vision quest in order to find out what is calling you at this moment in time. Through meditations, deep discussions in small groups and activities which involve your whole body you will go through a process, which will support you in becoming clearer in your life-roles.
In detail you
explore and reflect your own leadership approach (we believe every person is a leader)
discuss in an international group, what authentic leadership can be
discover what authentic leadership means for you and what competences are connected to it
have a chance to identify and reflect upon your fears and strengths
participate in an early morning vision-quest, where you spend time alone on the beach
discover your blind spots
exchange with other participants from different countries and backgrounds and build a network of exchange
Take up your leadership journey & learn how your authenticity can support you in your leadership role.
Approach
The 5-day-training offers the opportunity to look at your own leadership approach. You will be involved in personal and group experiences, based above all on the experiential learning and reflective practice methodological approaches. You will also be offered different tools, which will give you the opportunity to dig deep in your leadership behavior and offer opportunities to reflect on your work.
The course consists of a mix of short theoretical inputs, concrete exercises, group discussions and individual reflection moments.
Inspirational theories
Theoretical inputs and activities are designed taking into account the following theories.
Theory U by Otto Scharmer
Mindfulness by Jon Kabat-Zinn

Tuition fees
Full fee € 540,- /person
This fee includes the seminar fee and the coffee-breaks. If you need support in finding accommodation we are happy to support you.
Credit: This course was created with the support of the Erasmus+. Please find details about the  LIND-project and the new authentic and inclusive leadership appraoch under https://www.alp-network.org/lind/.