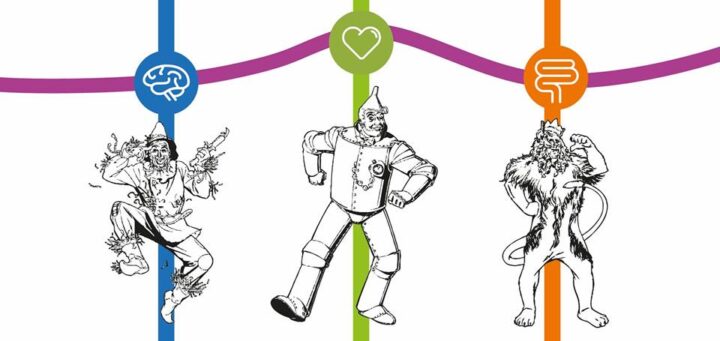 11 October 2015, Comments:
0
Emotional Intelligence for Leadership
Date/Location
Dates and venues on demand

This is a Long-term Training Course by the University College South Denmark (UCSYD), alp activating Leadership potential, Kamaleonte and Euroaccion. The Course is based on the latest research on neuroscience about emotions and leadership.
It is long term because YOU can
progressively enter into the contents and practices
give sustainability to your learning
alternate individual and group work, international and national
balance theory and experiences
benefit of systemic coaching
enjoy learning directly from home
use the itslearnig platform from UCSYD
attend a residential seminar, intense in pace, time and space
In details you will
increase your knowledge on Emotional Intelligence, on how emotions are generated according to the latest neuroscientific research and understand how these impact on our well being and decision making
develop knowledge on how Emotional Intelligence supports leadership practices and supports you in your working contexts
undergo experiences that allow you to acknowledge and become more aware of your emotional state and how this impacts your behavioural patterns
increase your awareness of the present moment, by experiencing it in your body, mind and heart, in order to become inner ready to act in a mindful way
develop skills to manage unexpected and frequent changes
acquire simple and effective practices that can be integrated in your personal environment (personal and professional) in order to cultivate resilience
explore the calming and healing effects of using natural essential oils, as a way of reconnecting with nature and restore a sense of well-being
Approach
The Training course is based on the latest research on and discoveries in neurosciences. It trains you in easily accessible and simple to apply practices. It combines the ancient tradition of meditation and the healing power of nature. This 3-months course is organised as a blended learning opportunity, which means a combination of on-site and off-site training. It consists of
pre-course interview
3 online sessions ( 18.2.2019, 4.3. 2019, 18.3.2019 from 16.30 – 18.00)
5-day residential course in Murcia, Spain from the 25th to 31st of March 2019 (incl. travel days) 
Coaching – personal and group sessions for fostering sustainability of learning
Feedback about your experiences and learnings
The course has a holistic approach and values the power of the here and now. The inspirational theories and main methodological approaches are:
Mindfulness
Gestalt Therapy
Experiential learning and reflective practices
Latest Neuroscientific researches on emotions
Nature and Aromatherapy
Profile of participants
This course is for leaders either currently in a leadership position or soon in a leadership position to come. You need to be willing to engage in a process of developing the emotional intelligence as key factor for your personal, organisational and social well-being and to commit to the whole 3-months learning process.
Practical details
Venue: Training centre "Casa del Trigo", 7km from Caravaca de la Cruz, region of Murcia in Spain. It is in south of Spain, in a lovely green rural area and a spacious training centre.
Course fee: There are 5 scholarship available for participants from Austria, which cover the following costs:
3 months blended learning course incl. the residential training
Accommodation in shared rooms for the residential training
Full board during the residential training
Travel support from Austria to Spain up to € 275,- (according to Erasmus+ rules)
If you are interested in applying for the 3-month blended learning course, please fill in the online application form.
This course is offered by Paola Bortini, Angelica Paci, Anne Rise and Irene Rojnik (Coaching).
Testimonials
"This course opened a new world to me", Massimo