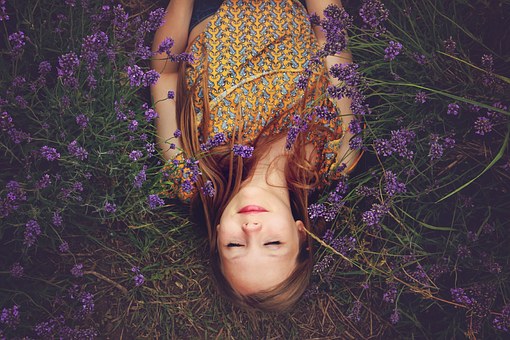 Emotions and CPTG essential oils
CPTG essential oils
Walking in a field or in the woods, sometimes even in the streets of the city you will have sometimes been attracted by a scent. You may have followed such scent with your nose and look, maybe even turning your head to understand where that scent comes from. Maybe you will have paused to smell it more intensely, enjoying the sensation of pleasure provoked. Perfumes are one of the ways that nature uses to communicate, to attract and to repel, which are the two main activities of the immune system.
Essential oils are aromatic volatile substances that are extracted from plants, fruits, flowers and herbs by steam or pressure distillation. They are those specific molecules that give the scent to the plants and that constitute its immune system. Once extracted and transformed into essential oils, these molecules have the ability to inter-act with the bio-chemistry of the human body, through the smell or by penetrating the pores of the skin or through ingestion. This is why we are attracted to perfumes and flavours and that these have a beneficial influence on our state of mind and our health.
Essential oils – known since the ancient times and today the object of an increasingly growing number of scientific researches by the most prestigious universities and independent laboratories – are now widely used for their physical-emotional effects. Essential oils are a valid practical-to-use help for the sustainability of psycho-physical wellbeing and they can effectively be integrated into daily habits.
The process and care in cultivating plants, herbs and flowers, of harvesting and distilling them make a difference on the quality of the essential oils produced and therefore on the impact on our emotional intelligence and general well-being.
In our work we only use CPTG essential oils that ensure the highest level of purity available on the market.
What does it mean CPTG essential oils?
The CPTG (Certified Pure Therapeutic Grade) essential oils have a purity that derives from several factors linked the quality and sustainability of natural and social environment, as well as to the research and care applied in all phases of the production.
The elements that are essential for an essential oil to be qualified as CPTG essential oil are:
organic farming in places where the product is in its best habitat, where the microclimate and the soil composition allow to have a high percentage of the main chemical components that determine its specific function. For example, the lavender cultivated in Bulgaria, thanks to the proximity of the Black Sea, has the best percentage of linalool, the main chemical constituent responsible for the famous relaxing effects of lavender on our body and our emotions.
steam or pressure distillation, without the aid of chemical substances and directly at the collection point of raw materials, to ensure that the medicinal properties are intact. Steam distillation is a slow process that naturally allows the volatile molecules to detach themselves from the rest of the plants, flowers, herbs while not reaching a temperature superior to 40 degrees that will destroy the chemical composition. Essential oils derived from citrus fruit are obtained from cold pressure.
testing carried out by independent external laboratories on the entire production, which control not only the presence of heavy metals and other substances harmful to health, but also that the chemical composition falls within a predefined range in order to guarantee the use of essential oils also in therapeutic contexts. The results of the analysis carried out are available online at www.sourcetoyou.com, guaranteeing the quality of the products and the rights of consumers to be informed.
direct agreements with producersthat allow them to have a long-term vision, on the one hand creating stability through the fair remuneration of the workforce that has an impact on the whole community, especially in low-income areas of the planet and also the sustainability of production and collection, avoiding the depletion of natural resources and allowing nature to follow a sustainable regenerative cycle.
constant researchin cooperation with research institutes and universities to guarantee adequate and calibrated usage suggestions.
making available constant training opportunitiesfor the persons using the oils in their families or for professional purposes
How to use the CPTG essential oils for strengthening emotional well-being?
Guaranteed by their purity, CPTG essential oils can be used in several ways throughout the day and night based on the needs of the person. The most common known use is aromatically in cold diffusers or by inhaling them directly from the vial. Essential oils can be used topically by direct application on the skin in a pure or diluted way, through the use of beauty and hygiene products based on essential oils; internally by ingestion in capsules or added to food or water.
CPTG essential oils are pure nature in a bottle! For this reason they are so effective and once applied (aromatically, topically or internally) their molecules reach in a matter of seconds the entire human body because in one drop of essential oils we have 40 million trillion of molecules.  Candace Pert, famous neuro-scientist, was the first one to discover that  there are several receptors all over our bodies and not only in the brain as it was until then believed. Her discovery opened the door to a series of studies to scientifically prove the link to body and soul. In other words what we feel at emotional and physical level is the result of the same bio-chemical process that happens in our body and thank to the receptors the information is brought to our brain and processed.
When we apply essential oils, their molecules travel in our body also thanks to the water present in our body, they chemically interact with one another and the chemical reaction produced influences our well-being or how we feel both positively and negatively.  Each CPTG essential oils has a clear chemical composition that make possible to identify which of one can serve for which purpose. E.g. wild orange CPTG essential oils, because of its high chemical composition of limonene, has the capacity to influence the production of serotonin that is the happiness hormone; therefore smelling wild orange makes us happier, because of the chemical process that has happened in our body and the communication that the receptors are sending to the brain and to the other neuro-receptors.
The constant use of CPTG essential oils included in our daily routines either as pure or diluted oils or in product based on essential oils are a valid way to co-sustain our well-being by preventing and reducing the risk of physical sickness and by making us more resilient towards emotional stressors.
CPTG essential oils or products based on CPTG essential oil are only available by qualified practitioners and consultants through their educational activities and online store. We suggest to contact the ones that have been involved in the project to receive advise on which ones can be best for you and how to introduce them in your personal and professional practice, as well as for knowing how to receive them directly to your home.
References
Di Luzio Silvia, Il cuore è una porta, Edizion Amrita 2011
Linder Hintze Rebecca; Gunning Stephanie, Essentially Happy: 3 Simple Answers from Mother Nature for Overcoming Depression, Visium group LLC, 2014
Linder Hintze Rebecca, Essential oils for happy living, Mother Nature's Remedy to Jumpstart Happiness, Visium group LLC, 2017
Pert Candace B., Molecules of emotions: why you feel the way you feel, Touchstones Edition, 1999
Various Authors, Modern Essentials, a contemporary Guide to the Therapeutic Use of Essential Oils, Aromatools, 2015
Werner Monika, von Braunschweig Ruth, Praxis Aromatherapie, Haug Verlag, 2016
Nash Trish, Emotioanl healing with essential oils, a journey of self discovery, inHouse Publishing, 2018
Enlighten Alternative Healing, Emotions and Essential oils, sixt edition, Enlighten Alternative healing LLC, 2017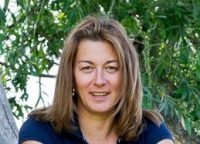 Paola Bortini
Specialised in the integrative use of essential oils and Mindfulness for well-being. Certified Emotion Mentor, Aroma Touch, Mindfulness.
Founder of emotion-wise.
More