Exploring Multiple Intelligences
Date/Location

Vienna (Austria) 15 – 17 December 2021 (in English)

Are you logical-mathematical? Is it easy for you to write a text or to make a speech? Can you play an instrument or like to sing? Or do you have a good feeling for other people? – Where do you see your own strengths and where are the strengths of the individuals you are working with? – Join our workshop and explore how the Multiple Intelligences according to Howard Gardner can support you to learn about yourself and in working with others.
In detail you

learn about the concept of Howard Gardner on the Multiple Intelligences
explore what the Multiple Intelligences are about and reflect on their impact on learning
gain knowledge and experience on alternative learning methods based on the strengths of people
discover your unique intelligence profile by testing the Multiple Intelligences through active learning methods
exchange with other professionals from different countries and backgrounds the use of Multiple Intelligences and how they can enhance personal and professional development
explore and learn different methods of training / teaching taking the personalities into account
return home with ideas on how to apply the Multiple Intelligences in your personal and professional setting
Approach
The course explores how the Multiple Intelligences can be used in your personal and professional life. In order to fully explore the Multiple Intelligences in all their potential we go out of the seminar room and experience the different strengths in different learning environments (formal and informal etc.). This is based on the principle that an intelligence can be best understood by the use and the practice of it.
In the course your discover you own unique MI-Profile and you learn to recognise in other people their unique profile. The course consists of a mix of short theoretical inputs, concrete practices, group discussions and solo reflection moments.
This seminar is offered by Irene Rojnik. Please send an e-mail, if you would like to apply to irene@alp-network.org.
Tuition fees: 
Tuition fees  for the 3-day-course are 360 Euros.
This fee includes the seminar fee and the coffee-breaks. If you need support in finding accommodation we are happy to support you.
Credits:
"Exploring Multiple Intelligences" was prototyped in March 2014 as part of the Project "MILD – Multiple Intelligences in Leadership Development" with the name Meet MI talents. The first workshop was supported through the Grundtvig workshop scheme. Please find more about the project and methods used at the workshop here.
Testimonials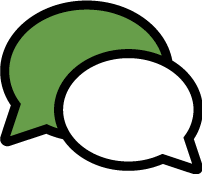 The seminar Exploring Multiple Intelligences in Leadership Development was a very interesting course based and build on personal involvement. If you are not the type, who just likes sitting and listening to lectures, then go for it!
Aikaterini, teacher from Greece, 2018
I particularly enjoyed alp's introduction to the work and passion of Ken Robinson during a seminar on "Exploring Multiple Intelligences" in Vienna. Alp's mix of excercises inspired me and I explored the newly found path through further TED-talks and books by the aforementioned author. My own seminars have significantly changed."
Julia, trainer in adult education & entrepreneur from Germany, www.2kroner.de, 2015
In this training I discovered the Multiple Intelligences. It was the first occasion to participate in an international seminar and the seminar helped me to develope personally. It was an amazing experience and I will apply all that I learnd now in my country. I hope I can change teaching!
Gabriela, teacher from Romania, 2015