Level Up and Grow – Social Entrepreneurship for (global) community transformation


The increasing interest on social entrepreneurship is linked to being an effective tool for community development, autonomy of regions, sustainability of NGOs and a concrete way to answer current needs that are not possible to be met otherwise. It is seen as a good way to drive alternative entrepreneurial activity boosting economic participation of especially young citizens in the communities, especially ones, which find themselves in precarious situations, socially and economically disadvantaged living conditions. The newly developed EntreComp framework from the European Union has given to entrepreneurship education a new impetus. Many initiatives and pilot social entrepreneurship projects are taking place in schools and universities.
What is Social Entrepreneurship?
Even though social and commercial entrepreneurs share some competences, there are a number of key differences in terms of drivers and nature of motivation to engage in social activities and distributing income, doing business, approaching the field.  Social Entreprenurship is a multidimensional discipline which also leads that competences, needed to be practiced, range from human psychology to macro management, thus it is difficult to sum up with a comprehensive set of competences. Social Entreprenurship education fits the area of entrepreneurial mind-set education and development of a common vision for the future.
What we aim for
With this project alp aims at developing a competence framework for educating holistic and mindful youth social entrepreneurs and creating efficient and innovative non-formal educational instruments/models to acquire and develop those competences.
In particular alp will be
– Exploring and benefiting from currently existing and used approaches and competence frameworks in the entrepreneurial, youth entrepreneurial and social entrepreneurial fields;
– building a common understanding on the human factor and necessary personal competences of a social entrepreneur in the framework and approaches of Theory U, and its role in development of social entrepreneurial mind-set and work ethics;
– discussing and developing educational tools and curriculum models for social entrepreneurship education
exploring and setting up educational synergies for quality youth social entrepreneurship education with formal and non-formal educational systems;
– developing and implementing a blended learning space dealing with social entrepreneurship development and education;
– making the developed and tested instruments and develop final educational products translated into German;
– exploring the usage and adaptation of the developed instruments for different target groups
alp is partnering with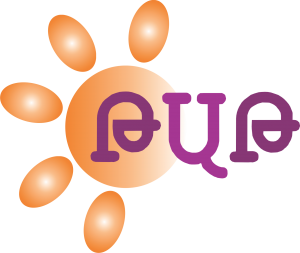 NPT (Armenia) – The State concept of Non-Formal Education of Armenia was developed and adopted with the initiative and leadership of this Organization. In 2007-2011 the Organization partnered with the Ministry of Sport and Youth Affairs in developing a long-term training courses and provided trainers for their realization. Since 2007 one of the main priorities of the Organization is the community development through non-formal education and social entrepreneurship.
From 2012 the organization cooperates with KASA Swiss Foundation in developing and delivering Social Entrepreneurship education projects for various groups of young people.
NPT has also taken part in the development of the e-learning platform for Social Entrepreneurship education created in the framework of Dutch Embassy funded project of KASA foundation for Youth Led Development in rural areas of Armenia.
NPT has created a community of non-formal education trainers that cooperate with each other in different types of activities initiated by them and also serves as a pool of trainers for other organizations that need services of trainers.
Realization (Croatia) – The Association organizes regular workshops and trainings for mainly unemployed and youth both on local and European level. Association "Realization" is a member of an informal European network on social volunteering as tool for inclusion. The main focus of the Association IS encouraging personal development, strengthening youth initiatives, promoting non-formal education and lifelong learning of all layers of society, promoting the European awareness and European citizenship based on interculturality, democracy, knowledge and dialogue.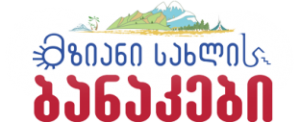 Sunny House (Georgia) is a non-governmental youth organization, active for more than 15 years, supporting the development of mental and physical capabilities of young people.
The Centre is a union of professional trainers working on different themes such as Intercultural Learning; Conflict Management; Personal Skills Development; Personal and Professional Success; Youth Leadership; Project Management; Youth Social inclusion and Active Participation. To achieve its goals the center organizes trainings, conferences, workshops, charity activities, ecological actions, scientific meetings, thematic evenings, exhibitions and other cultural, intellectual or sport activities. Being established in November of 2003, the Sunny House implemented more than 40 youth projects and activities.
---
Planned events
Introduction to Theory U, Armenia, 22-29 June 2019
Gamification in Social Entrepreneurship, Georgia, 2-9 October 2019
Social Entrepreneurship in Action, blended course, December 2019 – June 2019 with 2 residential courses in Armenia, 24 February – 3 March 2020 and 27 April – 5 May 2020
---
For more information, connect with us