Diversity with a focus on gender and culture
Date/Location


Vienna (Austria) 1 – 5 November 2021 (in English)
Vienna (Austria) 18 – 22 April 2022 (in English)

Are you working with people – as a trainer, coach, facilitator, teacher or consultant? Do you work with people form different cultures, countries or gender? Are you sometimes unsure how to react in certain situations due to cultural differences? Do you want to find to new routines on handling challenging situations around diversity, culture and gender?

We live in a diverse world with unfortunately many inequalities based on gender, race, ethnicity, class, sexual orientation or age. We need educators and leaders who have the skills and knowledge to see and fight these inequalities. This seminar offers a space to discuss, explore and learn about the different aspects of diversity, understand the legal context on equality and develop behaviours to realise cultural and gender-sensitive needs and perspectives.

In detail you

reflect on the personal values, attitude, skills in relation to acting in a diverse environment
gain a better understanding of working with people with different gender
understand what micro-inequalities are and develop skills to include people with different cultural backgrounds in your groups or teams
learn strategies to listen not only with your mind, but also your heart and your body in your daily work
Explore with the method of the "Forum theatre" of Augusto Boal how you can transform challenging situations
learn about the legal context on equality, equal opportunities, anti-discrimination and human rights
exchange with other participants the challenges arising from gender and cultural diversity in your own environment and build a network of exchange.
Visit to the Brunnemarkt / Yppenplatz – a diverse area in Vienna
Approach
This seminar is an exploratory journey of your inner leadership potential, which allows you to discover, who you are as a educator, trainer, teacher or leader.
You will look at your own values and attitudes and share experiences about inequalities in your home setting. Through new knowledge and active learning methods you benefit from  experiences and ideas on how to face your diveristy challenges at home. Some existing standards and concepts, such as the Human Rights will be shared to compliment the individual learning.
The course consists of a mix of short theoretical inputs, concrete exercises, group discussions and individual moments. The "Forum Theatre" of theatre director Augusto Boal will be used to transform challenging situations and think about different ways of solving issues.
Tuition fees
Full tuition fees for the 5-day seminar are 540 Euros.
This fee includes the seminar fee and the coffee-breaks.  If you need support in finding accommodation we are happy to support you.
This seminar is offered by Irene Rojnik. Please send an e-mail, if you would like to apply to irene@alp-network.org.
Testimonials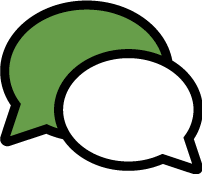 The course "Diversity on culture and gender" was useful for MEETING up with other people and other groups of people. Discussing issues on diversity and finding ways to intervene is especially important in the school environment.
Therefore I would recommend the course especially to those who start work in the world of school and actively live with others (Associations, volunteers, etc.). I take this opportunity to thank you for your willingness to dialogue.
Mimmo, teacher from Spain, 2019
What I take from the training "Diversity on Culture and Gender"?
awareness about my leadership
friendship into the group
learning by the body
mindfulness
I recommend this training to teachers, especially who works with students with special needs.
Antonella, school-director from Italy, 2019
I participated in the Diversity Seminar and I took home a greater awareness of myself and my thoughts, the idea that I normally should make greater efforts to guarantee my students the same levels of inclusion; a different concept of "leadership"; new ideas and techniques for my classes that I look forward to experimenting… And a lot of beautiful memories, too!
I think all educators and school teachers should attend such a course, because it allows participants to open their mind to different types of people.
Paola, teacher from Italy, 2021