Emotional Intelligence and well-being
Date/Location
Rome (Italy), dates to be defined (in English/Italian)
Everything we do starts with our mind, including our emotions. The world in us and around us is moving at a very high speed with frequent changes and disruptions, often linked to ambiguity leaving us a feeling of being powerless and uncertain, and often with a headache. Responses to such situations are driven by old practices and routine that have shown their efficacy and validity until now, however the rapidity of change we are witnessing is new and it requires new approaches for dealing with the stress resulting from it in order to avoid burn-out.
The course is an opportunity to develop bringing awareness to our experience moment by moment and it will offer the chance to take time out from the busyness of life and reconnect with oneself and the natural world around us.
The course invites to explore and experience:
how to get prepared for frequent and abrupt change with attitudes, practices and inner readiness to efficiently and peacefully navigate the daily routine, the stress and the unexpected situations
how to integrate simple and effective practices in the work place, for becoming more resilient and feeling well for oneself, the colleagues and the work to be done
how to combine old wisdom and new research for triggering sustainable well-being and accessing the natural healing energies within us
how to use the emotional intelligence for responding to difficult situations and conflicts with a more open mind and in moving forward with clearer focus
Underlying theories and practices:
The course has been inspired by the work of Howard Gardner, Daniel Goleman, Jon and Myla Kabat-Zinn, Dan Siegel, Rebecca Hintze and the use of essential oils in well-being.
Approach
The course is based on the methodological approach of experiential learning as a way to go deeper into ways to support the emotional intelligence allowing a deeper reflection, sharing of impact of the practices and appreciation of the experience. A series of theoretical studies and research's results on the impact of mindfulness meditation will be shared and used as evidence to complement the individual experience.
There will be times spent in silence to deepen the practice but this is not a silent retreat and you will have time in the evenings to engage with others if you wish to.  Equally, if you feel that more space and silence is what is right for you, the course will be supportive of this. The course is open to everybody and previous practice of meditation or mindfulness is not required.
The course is powered by dōTERRA CPTG essential oils to create an inviting learning environment that supports attention, participation, learning and well-being.
The course will be provided in English. Participants are expected to have a basic understanding of English. In case of need, partial translation into Italian can be provided. Documentation will be in English and Italian.
Your contribution for the seminar fee:  € 360,-/person
The course is provided by Paola Bortini and/or Maria Luisa Pagano
Testimonials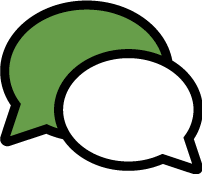 Thank you!!!! each one of you helped me in so many ways!!!!.
Maria, youth worker, 2018
The training was well balanced and I really enjoyed the creative approach.
Evelina, trainer, 2018